Endometriosis Series
Extra extra! Here is some exciting news!
Amanda Fisher of Amanda's Patch
Regular readers here most likely recognize Amanda from seeing her here before. For newer readers, Amanda is an endometriosis patient who is passionate about endometriosis awareness. Yesterday marked the publication of the first piece in her series on
iVillage UK:
Endometriosis – the 'invisible' illness
Congratulations to Amanda for becoming a published columnist on iVillage UK!
Amanda is doing great things to generate endometriosis awareness. Please show Amanda your support by commenting on her iVillage UK article and by clicking "like" on that site for Facebook for this first article in a series.
Also, please check out her own site: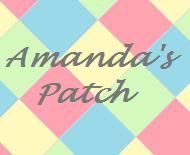 This is a wonderful opportunity for endometriosis patients to rally around Amanda and support her as she sets out to write a series about endometriosis and trying to conceive. Please pay her a visit… on iVillage UK and on her blog.
It's very exciting to have Amanda speaking out about endometriosis in such a prominent forum. If endometriosis patients visit iVillage UK in droves, the site will recognize what a smart move they've made in electing to publish Amanda's series.
Last but not least, if you haven't yet signed the endometriosis awareness petition… please consider taking just a moment to do so by clicking below:
If you are interesting in posting the petition badge above on your site, please leave a comment on this post and I'll get the code out to you. Thank you for supporting the 89 million endometriosis patients worldwide who deserve prompt diagnosis and top-notch treatment for this chronic illness!
This post was written by Jeanne at http://chronichealing.com. Copyright © Jeanne — chronichealing.com. All rights reserved.
New to blog commenting? Just click "comments" below post. (If you set up a Gravatar, your picture will show when you comment).